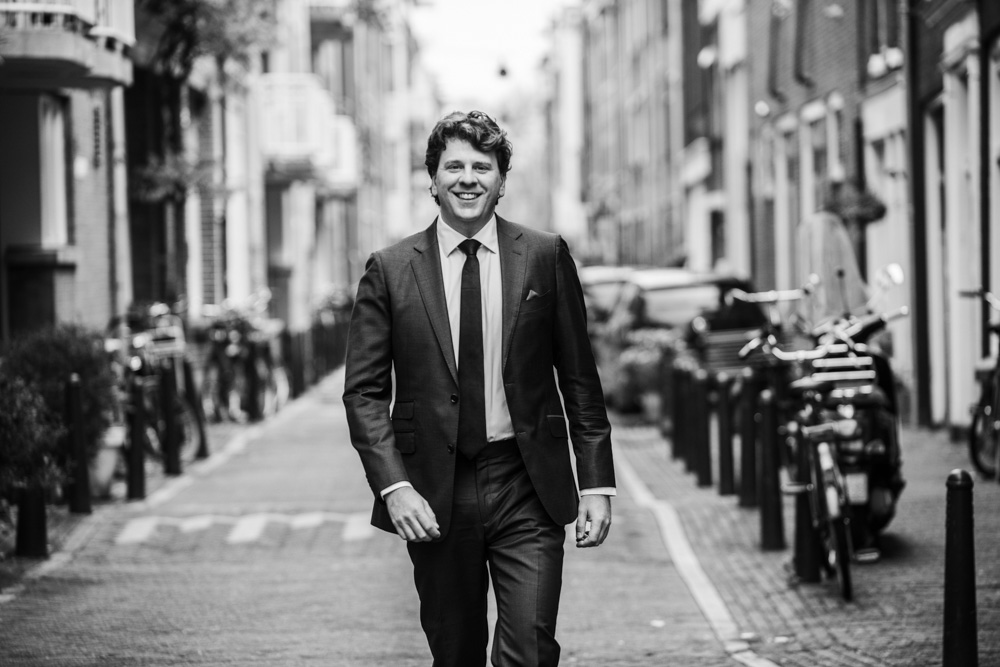 DOMINIC SELDIS ON DUTCH TELEVISION
Winter 2016/2017 – Dominic Seldis conducts Land Of Hope And Glory in Kerst Muziek Gala 2016 for KRO/NCRV in presence of Queen Maxima. To be broadcast on Sunday December 18 at 20h20 on NPO 1.

Dominic Seldis conducts and plays solo bass during the Bankgiro Loterij Nieuwjaarsconcert in the Amsterdam Rai Theatre. To be broadcast on in January on NPO 1.
Dominic Seldis will be the host in the tv show De Nieuwe Stradivarius, about making new music instruments. To be broadcast in Spring 2017 on NPO 12.
Dominic Seldis conducts and plays solo bass in a new musical for IJ-SALON Muziekgebouw Amsterdam, May 17 2017.
Dominic Seldis will be jury member in Maestro (AVROTROS television) again, starting October 2017.
DOMINIC SELDIS PREMIERES TAN DUN'S 'WOLF' TOTEM' WITH RCO
15 December 2014 – On 29 and 30 January 2015, Dominic Seldis will premiere the brand new double bass concerto Wolf Totem, which the Royal Concertgebouw Orchestra commissioned Tan Dun to compose for him. Watch Dominic and Tan Dun during the first rehearsal in this mini documentary.
DOMINIC SELDIS PRESENTS 'HET ORKEST VAN NEDERLAND'
18 September 2014 – Dominic Seldis and Chantal Janzen will present 'Het Orkest van Nederland', to be broadcast on December 22, 2014 by RTL4 on Dutch television.
"MAESTRO" 2014
September 2014 – The Dutch television programme 'Maestro' will start again in October 2014, featuring Dominic Seldis as member of the jury. Watch the finals on December 18!
ROBECO SUMMERNIGHTS 2014
June 2014 – The Royal Concertgebouw of Amsterdam has invited Dominic Seldis to give two performances in the Robeco Summernights. On July 3 he will perform works by Paganini and Bottesini Bottesini with the Cocnertgebouw Chamber Orchestra (Main Hall) and on August 13 he will give a recital, titled 'STAND-UP BASS' (Recital Hall).
'PORTRAIT CONCERT' IN THE AMSTERDAM CONCERTGEBOUW
May 2013 – With his long term musical partner James Pearson at the piano, Dominic will give a recital in the Recital Hall of the Amsterdam Concertgebouw on Tuesday May 21. The concert is also featuring cellist Jeroen van Iersel. The programme includes works by Strauss jr., Bottesini, Rossini, Schnittke, Johnson, Paganini and Gershwin/Pearson. Dominic will not only play his two double basses, he will also use his talents as entertainer.
PAGANINI ON YOUTUBE
April 2013 – Dominic's succesful Paganini performance in the Amsterdam Concertgebouw (April 14) was filmed and broadcast live by AVRO Radio/TV, and can be watched here!