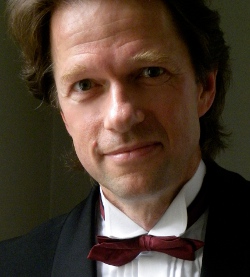 Dear visitor,
It was in the early 1990's that I started my first activities as an artist promoter, inspired by a profound admiration for the Bulgarian pianist Marietta Petkova, who had just come to live in The Netherlands. At that time, being a musician myself, I did not know much about 'management' yet. My only concern was to introduce this unique artist to the audiences, knowing that she affects them deeply.
Having become more experienced over the years, I decided to keep my eyes and ears open for other artists as well, provided that I would commit myself only to those who would really have stolen my heart. Good management is all about passion…
In this sense, the choice for Vesko Eschkenazy was an easy one: who wouldn't love his warm, humanized playing and personality?
Dominic Seldis joined us in June 2013. I cannot imagine a better ambassador for the double bass and classical music!
The same counts for Arno Bornkamp when it comes to the saxophone; Arno is always full of interesting new ideas (such as 'Little Big Horn', subsidized by numerous funds).
Since I played in a string quartet as a youngster, I have always kept a great love for this ultimate form of chamber music. In 2019 I started to work for the Ruysdael Quartet and the Quartetto di Cremona.
My cooperation with Anuschka and Maria Pedano started off in the Summer of 2022, after I had been deeply affected by their live performances on the radio and in concert.
My first special project was in 2015/2016: 'Chopin Meets The Blues Goes Big' by Peter Beets and the Northern European Jazz Orchestra (20 concerts in The Netherlands). It was successfully followed by the Bernstein Celebration Tour in 2018/2019 with the Millennium Jazz Orchestra, Laura Bohn and Claron McFadden, and by the Gershwin Celebration Tour in 2019/2020 (MJO with Fay Claassen). A new MJO project, 'O Verde Do Brasil' (featuring Lilían Vieira), will have its world premiere on October 6, 2022.
My own conducting experience has helped me to understand the dynamics between conductors and orchestras. This may lead to new projects in the future, if time permits… An interesting cooperation is the one with Maestro George Pehlivanian (for special projects only).
HAIKO BOONSTRA  studied piano, violin and orchestral conducting at the Conservatorium van Amsterdam, graduating as a solo pianist in 1989 and as a conductor in 1998. His main teachers were Jan Wijn and Roland Kieft.
In 1989/1990 he spent a year as Resident Artist at The Banff Centre for the Arts in Canada, completing the Advanced Studies In Music program. He followed piano masterclasses with Gary Graffman, Nelly Ben-Or, Anton Kuerti and many times with György Sebök in Amsterdam, Canada and Switzerland.
His debut as a soloist with orchestra had been with the Frysk Orkest in Brahms' First Piano Concerto. Haiko has given piano recitals and radio performances until 1994, when he shifted his focus towards teaching, conducting and artist management.
As a conductor he took masterclasses from Peter Eötvös, David Porcelijn and Joop van Zon in Amsterdam and from Michael Kukushkin and Alexander Polishuk at the Peter the Great Music Academy in St. Petersburg, where he conducted the Orchestra of the State Hermitage and the St. Petersburg Camerata.
Since then he has conducted several youth and semi-professional orchestras in The Netherlands, such as the JeugdOrkest Nederland, the Nederlands Jeugd Strijkorkest, the Amstel Strijkers Ensemble and the Orchester der Landesregierung Düsseldorf. He was principal conductor of Musica Instrumentalis Hilversum (1999-2010) and of the Ad Hoc Orkest Utrecht (1998-present). He collaborated with soloists such as Liza Ferschtman, Marietta Petkova, Thomas Oliemans, Gwyneth Wentink, Marieke Schneemann, Rosanne Philippens and Timothy Gill (solo cellist of the Royal Philharmonic Orchestra).
In 1996 Haiko Boonstra became Personal Manager of pianist Marietta Petkova, which eventually led to the foundation of HB Personal Artist Management in 2001.