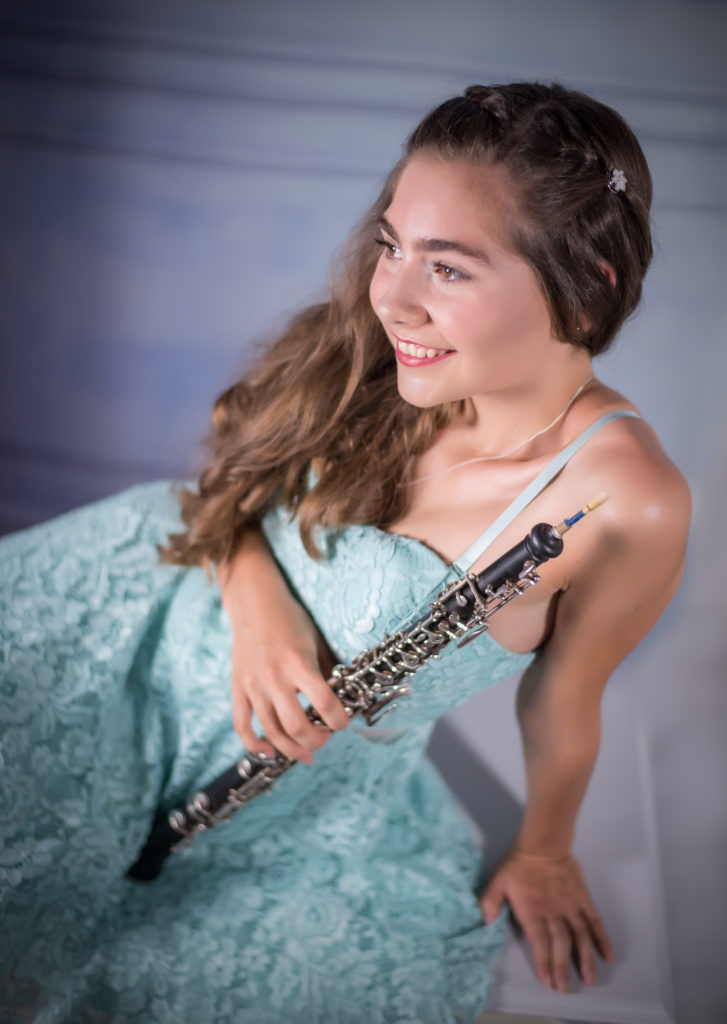 Maria Pedano is a multi-talented young musician. She is a promising oboist and soprano. With her unique voice she doesn't only perform as a classical singer but also sings chansons, jazz and musical theatre. She has already made various television appearances and has performed on major stages like the Concertgebouw Amsterdam, the Royal Theatre Carré or the Victoria Hall in Singapore.
Highlights of the past were the Kinderprinsengrachtconcert 2014, her performance with the Metropole Orchestra during the Max Proms, with the Residentie Orkest at the Muziekgebouw Amsterdam, concerts in Moscow, Paris, Zürich and Hong Kong, and performing side by side with Herman van Veen during the festive concert for the 80th birthday of Prinses Irene of the Netherlands.
*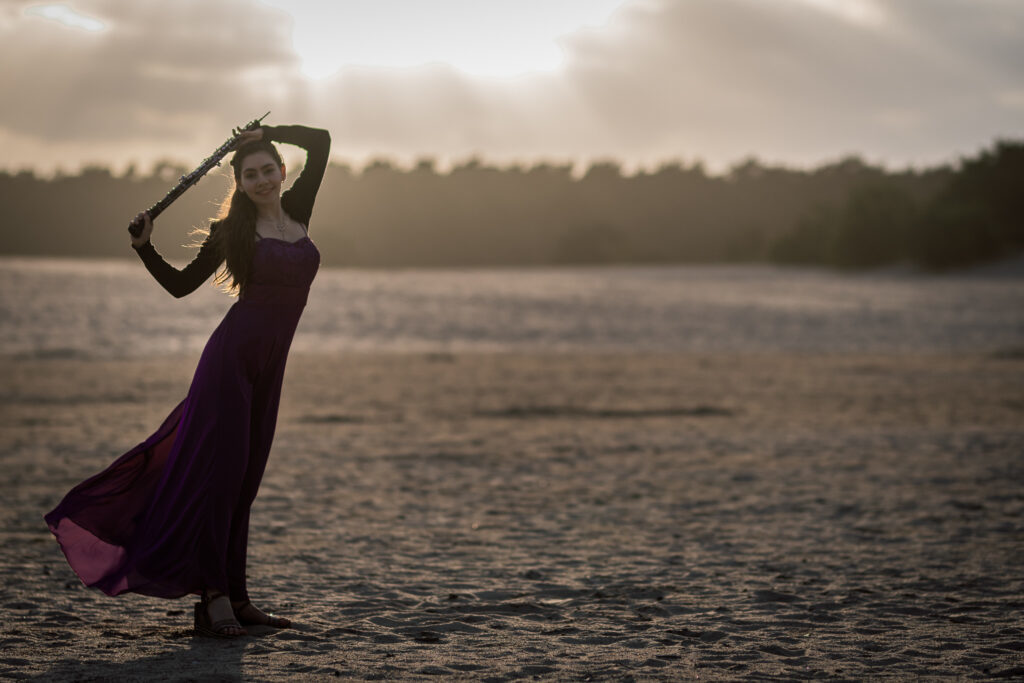 Maria Eugenia Pedano was born in 2003. At the age of six, she started her first oboe lessons with Professor Hans Roerade. She studied at the Royal Conservatory of Brussels with Professors Karel Schoofs in the young talent class and with Ernest Rombout and Aisling Casey at the Conservatory of Amsterdam. In addition to the regular classes, Maria has attended masterclasses and lessons with Erik Bosgraaf, Pauline Oostenrijk, Jacques Tys, Ralph van Daal, Dennis Osver, David Walter, Jean Luis Capezalli and Gregor Witt.
Maria has received first prizes at several (international) competitions amongst which the Prinses Christina Junior Concours in 2014 and the "Maassluise Muziekweek'' in 2015. She won First Prizes and several Audience Prizes at the Dutch national competition "Prinses Christina Concours" (2016 and 2019). She was a finalist at the Koninklijk Concertgebouwconcours (2017) and won the Bunschoten Younger Talent Prize at the Grachtenfestival in Amsterdam (2017) and the First Prize at the Gnessin Competition for Young Musicians in Moscow (2018).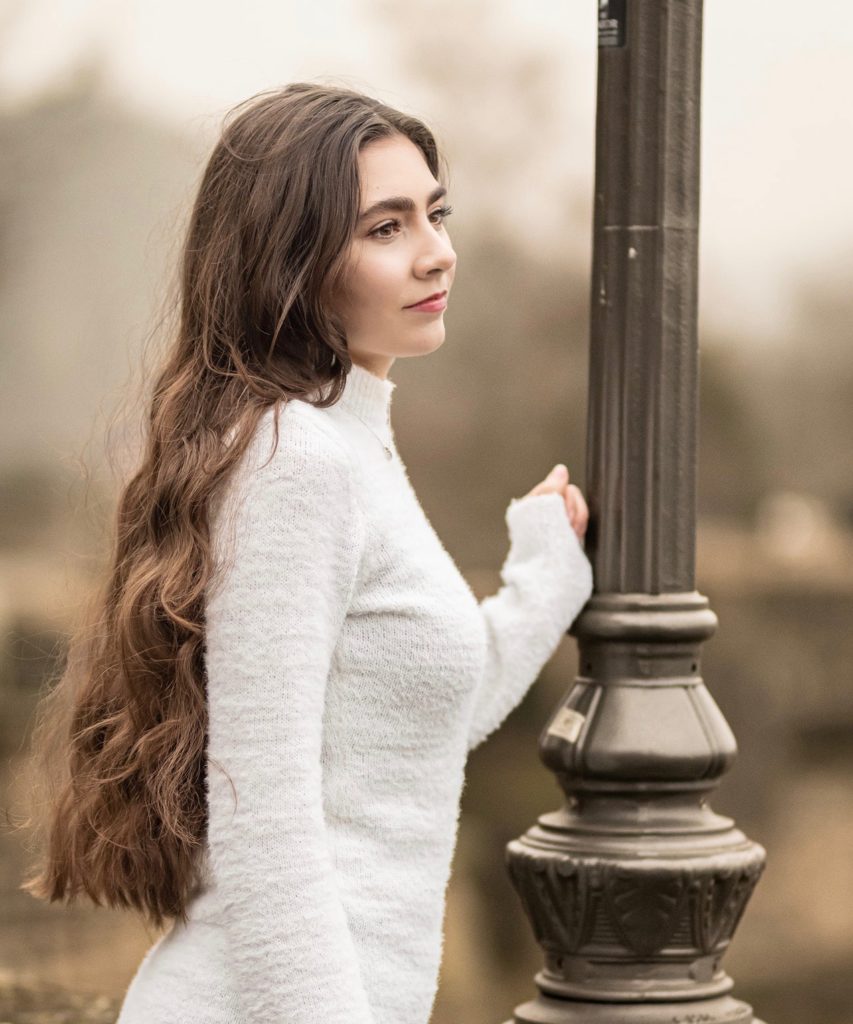 Maria has given concerts in the Netherlands, Europe, and Asia on different occasions.
She is regularly invited to several (international) festivals like the Wonderfeel Festival, The Grachtenfestival, the Festival of Russian Chamber Music "Winteravonden aan de Amstel", the Spivakovfestival in Moscow or the Young Talent Festival Schiermonnikoog.
She was invited by Prinses Christina to perform in Italy and in November 2016 she gave a concert in Switzerland, where she was invited by the Consul of the Netherlands. In September 2016, she played as a soloist with the Philharmonie Zuid Holland and with the LGT Young Soloists during their Asia Tour in 2018 in Hong Kong and the Victoria Hall in Singapore.
In 2017 she made her debut at the Koninklijk Concertgebouw in Amsterdam and 2019 at the Royal Theatre Carré in Amsterdam.
Since 2019 Maria has been studying classical voice at the Conservatory of Amsterdam with Sasja Hunnego.
She has performed in operettas and musicals (among them the musical of Joop vd Ende: "Moeder ik wil bij de revue" in the Beatrix Theatre in Utrecht (2014-2015).
In 2016 she won the Grand Prix Alliance Française at the Concours de la Chanson in The Hague. She was invited to sing in Paris (June 2016) and has performed several times on Dutch National Television. Last year she made her debut at the Muziekgebouw aan 't IJ, where she was invited to sing with the Residentie Orchestra.
*
*