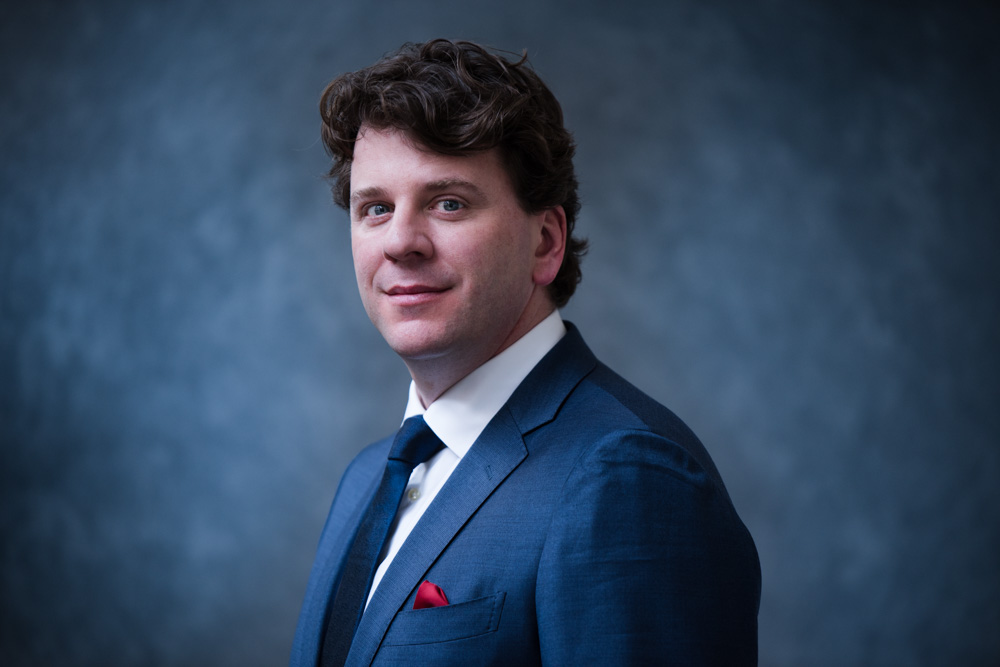 On stage, Dominic is not only an extraordinarily talented and virtuosic bass player, but a raconteur, conductor, musical director and corporate speaker. Either as principal Double Bass of the Royal Concertgebouw Orchestra in Amsterdam, performing his enormously popular one man show, his theatre show or on stage with his long standing musical partner James Pearson, he is a captivating personality.
On screen, Dominic is a well known face of classical music television in The Netherlands and the rest of world through the streaming service 'Symphony'. His down to earth and witty style is appealing to not only established audiences but reaches out to new ones of all generations.

BASS PLAYER – Dominic is the 1st Solo Double Bass with the Royal Concertgebouw Orchestra in Amsterdam, The Netherlands since October 2008. Voted 'The world's greatest orchestra' by Gramophone magazine, he travels the world with some of the greatest soloists and conductors as well as regular concerts in the wonderful Concertgebouw in Amsterdam. Dominic was previously the principal bass with the BBC National Orchestra of Wales and freelances with many other symphony/chamber orchestras throughout the world. Dominic is also a very proud member of the John Wilson Orchestra.
SOLO AND CHAMBER MUSICIAN – with his long term musical partner James Pearson at the piano Dominic has performed numerous recitals in notable music festivals and concert halls. He has also performed as a concerto soloist with the London Symphony Orchestra, The Philharmonia Orchestra, BBC National Orchestra of Wales, the Concertgebouw Chamber Orchestra amongst others. In great demand as a chamber musician, he has played all over the world with some of the world's finest musicians.
TEACHER – Dominic is a visiting professor at the Royal Academy of Music in London. He also teaches occasionally at Trinity College of Music London and the Amsterdam Conservatoire. He has given many master classes in such cities as New York, Helsinki, Beijing, Dusseldorf and Zurich.
TV AND RADIO – Dominic was and is one of the regular faces seen on classical music television. Most notably as a judge on the BBC's "Maestro", but also appearing in different guises on BBC Proms, BBC Young Musician of the year and various national, commercial and local radio programmes. In 2023 (like in previous years since 2012) he is to be seen on Dutch national television again as a judge for AVRO's "Maestro". Seldis was also presenter of the RTL production 'Het Orkest van Nederland', 'The New Stradivarius' and various other television programmes.
ARRANGER/DIRECTOR – although a 'serious' classical musician, Dominic also has a great passion for pop/jazz/light music. He has played on many film and TV soundtracks ( Harry Potter, James Bond, English Patient, Dr. Who. and performed/recorded with various pop musicians ( Tina Turner, Rod Stewart, Seal, Spice Girls, Tom Jones, Shirley Bassey, Wouter Hamel, Giovanca. and is in growing demand as an arranger and musical director. He has his own pop orchestra The Love Philharmonic which is made up of musicians mainly from the RCO.
.