REPRESENTATION: The Netherlands (exclusive)
Millennium Jazz Orchestra
Joan Reinders
Lilian Vieira
***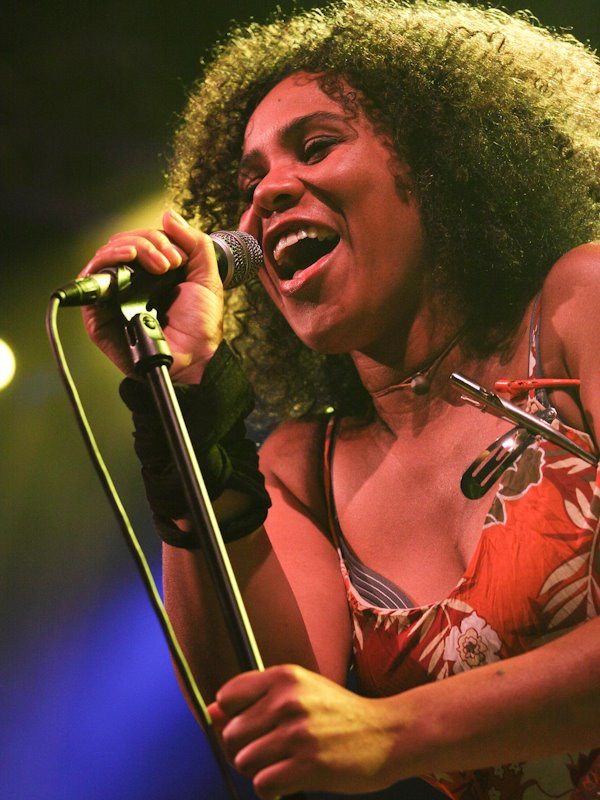 ***
In deze nieuwe cross-over productie van The Millennium Jazz Orchestra worden drie aspecten van Brazilië uitgelicht: de muziek, de poëzie en de natuur. Teksten van actuele Braziliaanse dichters worden van muziek voorzien met als centrale thematiek de teloorgang van het Amazone-regenwoud, een milieuramp van ongekende omvang, die de hele wereld zal raken.
Voor de pauze wordt een belangrijk statement gemaakt met 'Bleeding Amazonia', een gloednieuwe compositie van Joan Reinders voor jazzorkest en vocaliste, op teksten van dichter en milieuactivist Thiago de Mello (1926), die uit het Amazonegebied afkomstig is en zich al decennialang sterk maakt voor het behoud van het regenwoud.
Deze vijfdelige suite verklankt uiteenlopende stemmingen en bevat een mix van traditionele Braziliaanse muziekstijlen met een grote variëteit aan ritmes en jazzy, vette Big Band klanken. De delen zijn Proloog, Flora en Fauna, Interlude 1 (inheemse bevolking), Ontbossing, Interlude 2 (bosbranden), Klimaatverandering, Interlude 3 (vervuiling), Hoop. Een primeur om naar uit te kijken!
Na de pauze klinkt muziek van Braziliaanse componisten, waarmee zij een ode aan Amazonia brengen: o.m. Milton Nasciemento, Gilberto Gil en Caetano Veloso. De Braziliaanse volksmuziek zal herkenbaar zijn. Denk aan de Bossa Nova, die mede door de onlangs overleden Joao Gilberto bekend is geworden. Of de uitbundige Samba, waardoor mensen niet op hun stoel kunnen blijven zitten.
Alle nummers zijn gearrangeerd door dirigent/componist/arrangeur Joan Reinders, die bekend staat om zijn innovatieve componeerstijl en opwindende instrumentaties.
Soliste in dit programma is de Braziliaanse zangeres Lilian Vieira (bekend van Zuco), die met haar opzwepende, majestueuze stem een prachtige timbre voortbrengt. Met haar charismatische podiumpersoonlijkheid en grote improvisatorische talent drukt zij haar stempel op de voorstelling. 'Vieira is zo'n zangeres die een podium zo weelderig weet te vullen dat je onmiddellijk overstag gaat' (NRC Handelsblad).
En uiteraard wordt er meeslepend geïmproviseerd door de leden van het Millennium Jazz Orchestra.
'Het Millennium Jazz Orchestra vormt qua klank en inhoud een unicum binnen de wereld van de bigbands' (Jazzenzo, maart 2019).
***
***